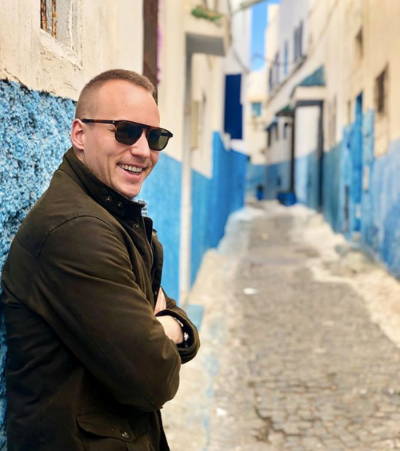 A scenic Italian backdrop, a Montefortuna cigar, and dapper style were our initial impressions of this Switzerland native, but Dominic Bergamin's "la bella vita" attitude grew him over 30K Instagram followers this year and that makes him a perfect fit for the first installation of Interview with the Influencer.
NH: We love your blog! How would you describe it to our readers?
DB: Thank you. I think my blog is a mix of various things. If you're interested in Cuban cigars, classic men style clothing, traveling and enjoying "la bella vita", then you're most welcome to follow me.
NH: When did you become interested in the world of cigars?
DB: That must be around 3 or 4 years ago now. I started because my fiancé (now wife) had a humidor from her trip in Cuba at home. One day I looked at it and thought what a shame this humidor is empty...time to fill it up with some cigars! And basically like that I grew into it.
NH: Where are you currently traveling?
DB: I'll be traveling to Madrid this month where I'll meet a few friends who are in the Cuban cigar business. I am also a brand ambassador for them. Check out their offers and special deals they have @montefortunacigars!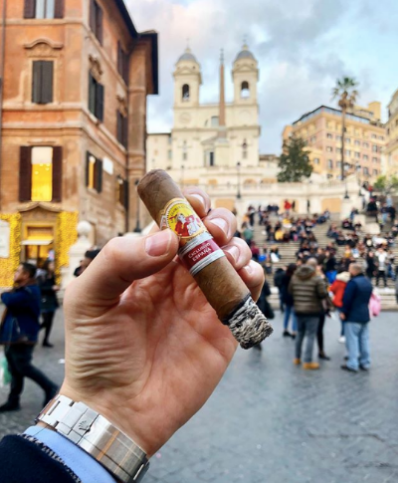 NH: Who [in the cigar industry] is someone who has influenced you?
DB: Good question, there have been many cigar related accounts who somehow influenced me at the beginning. But I think it's important to find your own style and your own path. Don't be mainstream, be original and do what you like. Also be consistent. People will appreciate you for that.
NH: What is one cigar accessory that you must carry with you at all times?
DB: One accessory isn't enough, I always bring two things with me. First an Xi1 cutter from @xikar. Second a lighter from @stdupont. And of course I never leave the house without a couple cigars, you never know ;)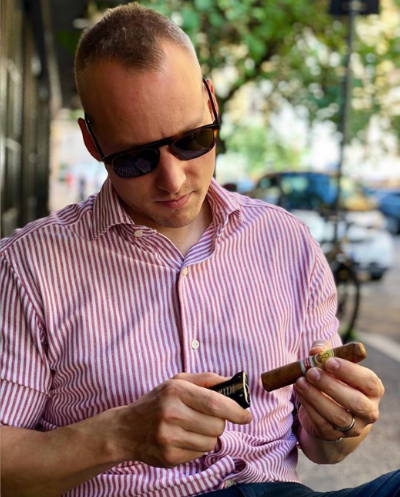 NH: What cigar humidor do you use at home?
DB: I have a couple. A large one from Mastro de Paja, The Boveda Large Acrylic 75-Cigar Humidor, and some smaller ones from Dunhill and Xikar. I am currently working on a project for a custom made humidor that should fit around 500-600 cigars.
NH: What are you currently smoking?
DB: I am really enjoying the Quai D'Orsay - 54 at the moment. Also one of my favourites is the Trinidad - Vigia.
Recent Posts
We understand your excitement. You just got a new humidor and you're eager to stash those stogies of …

One of the most common questions I get is how long do cigars last in a humidor. It's a reasonable qu …

If you smoke cigars regularly then you need a high-quality humidor - it's THE essential storage devi …